Convertible bed/seats are one of the trickiest parts of designing and building out your van. Beds consume a large part of the space in a van and a fixed bed isn't always something one wants to spend/waste space on.
This DIY rock and roll bed allows you to better utilize space, especially in smaller vans where space is at a premium. This bed/seat combo allows you to use it for storage, for extra seating (with the option of adding seat-belts), and for sleeping when night falls.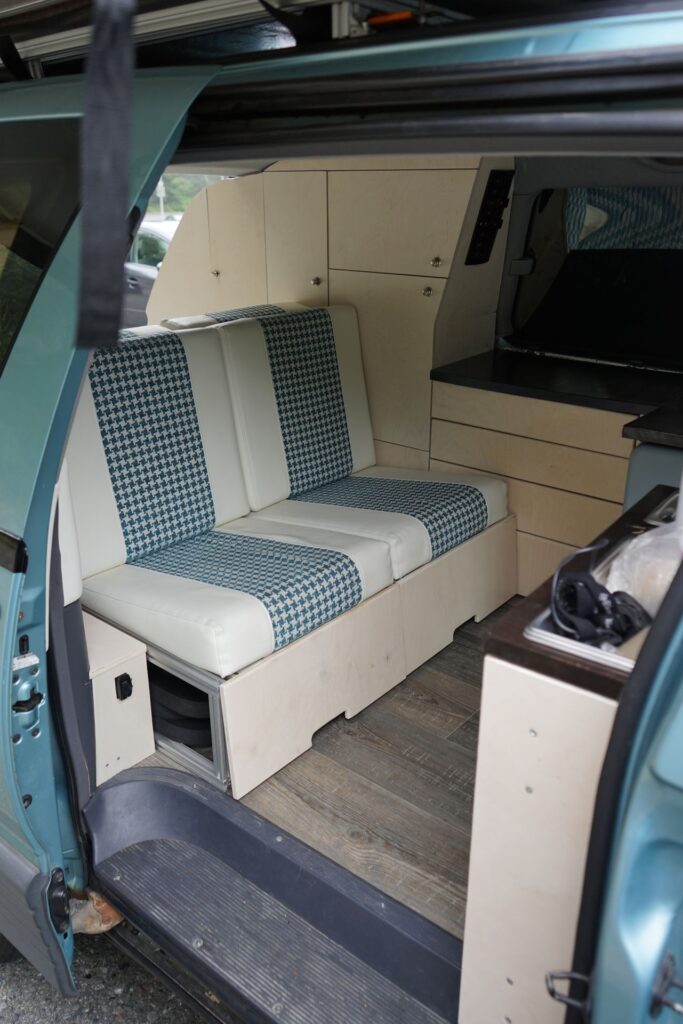 The bed can easily be clad in any finishing material. Mine was clad in Baltic Birch that has been stained white and finished with Varathane.
How it works
You purchase the design package for $200USD which includes an electronic document containing:
a detailed parts list,
a CAD file containing the editable design of the bed,
links to order all the parts (approx $600USD depending on finished size),
assembly instructions,
3D printed clips to attach the upholstery to the 8020, shipped to you, and
layout design for the plywood to mount the upholstery.
Once purchased, You can modify the design using SketchUp (free CAD software) or hire me to modify the design for you. Then, purchase the materials, prepare them (or have the manufacturer prepare them), and assemble/install them. You can have the material supplier prep materials for you for approx $400USD, or if you have access to a chop saw, drill press, and the ability to cut and tap aluminum, you can do the work yourself.
I can assemble packages containing all the parts needed and ship it to you, including modifications. These packages start at $2,000USD plus shipping and are quoted once design is settled and you know the final dimensions needed for the bed.
I can do custom build/design, but prices would have to be worked out and your van would have to be able to be dropped off in Edmonton, Alberta, Canada. I would consider travelling to do custom work on a van.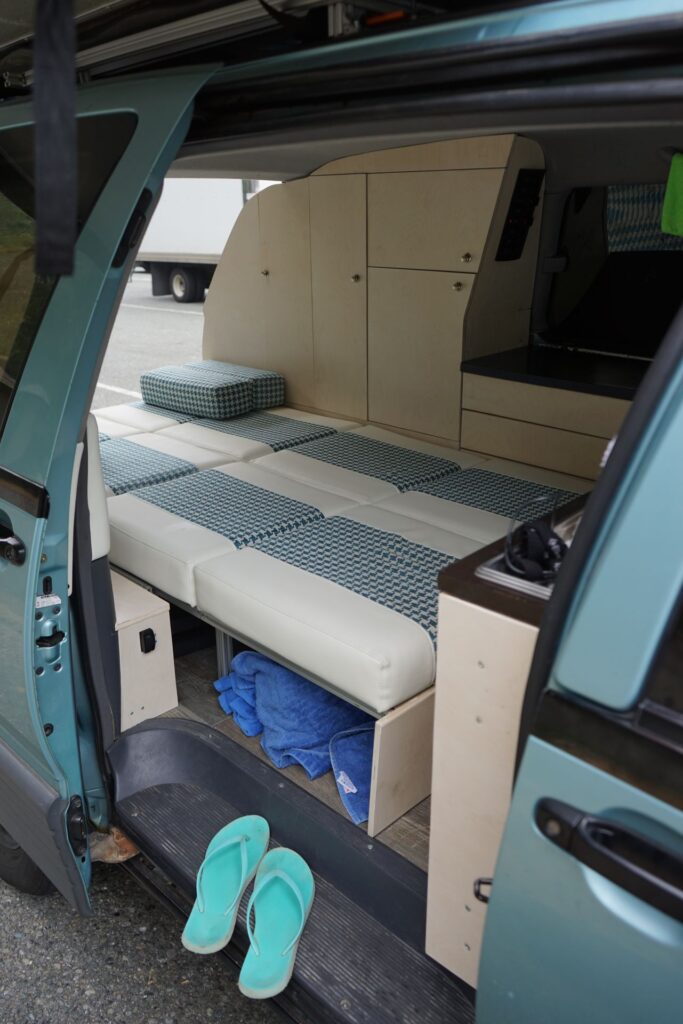 If you would like to know more, email me at eric@thepetersens.ca. To see the bed in action, watch our van tour video below.
Still curious about the bed? Below you will find 4 videos that outline the basics of how we built our bed.