This is part of a larger series, our North American Rocky Mountain Tour. This leg takes you through the Northwest United States and focuses directly on our time in San Francisco, California.
Day 9 & 10 – H. Dana Bowers Rest Area & View Point to San Francisco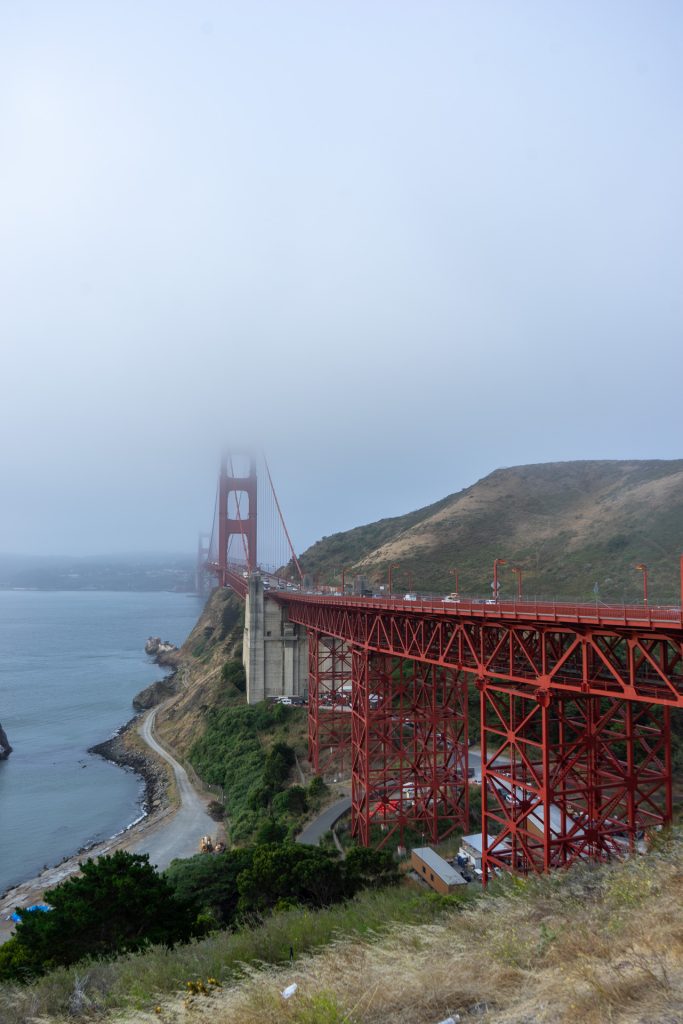 This leg primarily focuses on the City of San Francisco. It starts at the H. Dana Bowers Rest Area & Vista Point on the north end of the Golden Gate Bridge near Sausalito, California and ends at Crystal Springs Rest Area near Burlingame, California.
Normally cities are not my jam, but for a change of pace, San Francisco is a fun place to spend a day. In the future, I might choose to skip it, as their political climate has given rise to a host of challenges and risks that I'm no longer comfortable with. Theft has become the prominent issue, especially in San Francisco proper, so be sure to keep your valuables with you, or out of sight, or find stealth parking or secured parking to make sure your trip isn't interrupted by an unfortunate incident. That being said, the people who live there are diverse and interesting, so I'll point out a few of our favorite stops in case you decide to explore a little.
Noteworthy stops:
Ghirardelli Square – Lot #347 – There is a good few hours that can be spent here, but your first stop should be the Ghirardelli Chocolate Experience. Unless you're broken and don't like chocolate. There are a lot of other little shops on this block and adjacent, I won't try to list them all here, but definitely plan to wander for a while.
San Francisco Maritime National Historical Park – It's always interesting to see how tings were done in the past, and this museum is definitely one of the better ones and immersing you in the life surrounding sea travel and the challenges of trade in the early years of San Francisco. There are hands on demonstrations, tours showing you the depths of the old wooden ships, and fresh ocean air to keep it as real as it can be in our modern age.
Musée Mécanique – If you grew up in the age of electronic arcade games, then this will definitely be worth a stop. The museum primarily contains turn of the century and early 1900 arcade games that are mostly mechanical. Most of these marvels are able to be experienced, so grab a pocket full of quarters and try your luck at good, old fashioned skill based carnival games.
Alcatraz Island – Known for hosting some of the toughest and most notable criminals, Alcatraz Island is a fun and curious place to explore. Fom the solemn silent corridors to the life lived by both prisoners and guards, you'll leave here will a new view of humanities challlenges both old and new.
Coit Tower – A notable piece of architecture consisting of a concrete monolithic building erected by the estate of a wealthy member of the community who wanted to add beauty to the San Francisco skyline. Fees are required to enter, but it affords a unique view overlooking the San Francisco bay.
The Painted Ladies – Sure, it's just a row of Victorian houses, but if you grew up in the 80's, you'll remember these from the opening scenes in TV shows like Full House. They really are just houses on a street facing a park, so bring lunch and chill in Alamo Square for a while soaking in a bit of your childhood.
Golden Gate Park – It's not often you see large swaths of greenery in the middle of large cities, but this vast 1000+ acre park has something for everyone. Either on foot, by bike or driving, there are a handful of interesting things to see, including gardens, recreational facilities, various sports venues, even a Bison Paddock. The park starts on the west, at the beach overlooking the Pacific Ocean and heads East, past an authentic windmill, a golf course, fishing facility, polo field, and endless trails to explore. There was also huge amounts of RV's parked around the perimeter, so it appears overnighting here is acceptable, although I'd be concerned about safety to some degree.
Palace of Fine Arts – If architecture is your jam, then definitely stop here. The Greco-Roman park and facility is home to countless arts projects, big and small. Just soak in the beauty or dive into a theater production or gallery show.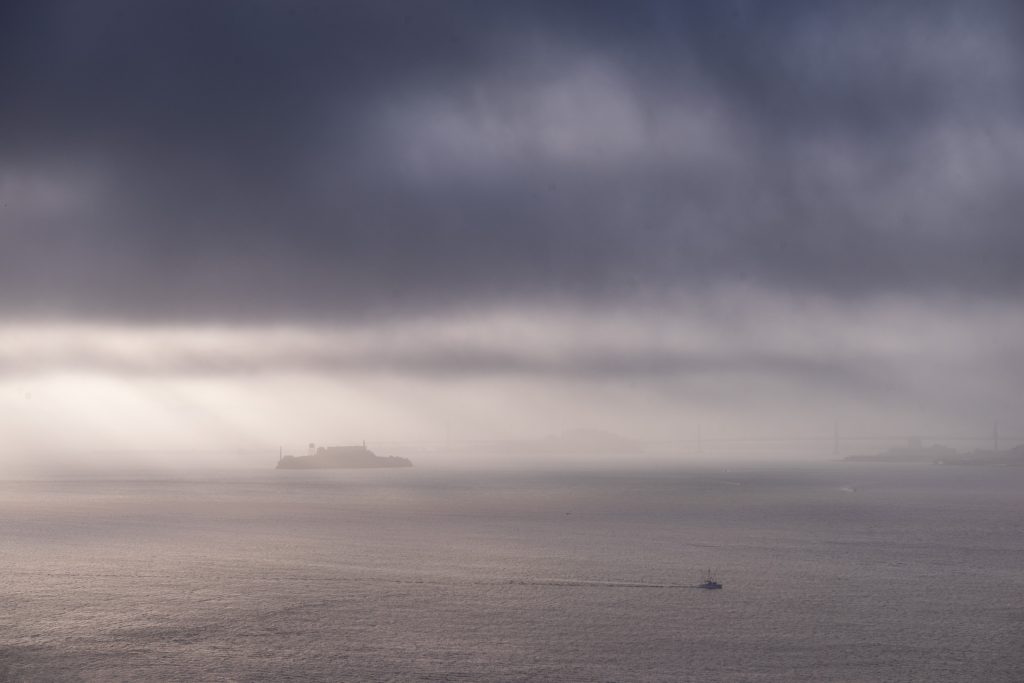 Obviously large cities have much more than one post could ever cover, so if you plan to visit San Francisco, to some digging or plan to explore when you arrive. If I missed something, definitely let me know down in the comments below!
Day 11 – San Francisco to Crystal Springs Rest Area
This leg of the trip is a short one unless you plan to stop in San Francisco. We stayed at the Crystal Springs Rest Area, but it was completely full by the evening, mostly by what appeared to be locals. I'd recommend moving further down the road to something a little more secluded.