This is part of a larger series, our North American Rocky Mountain Tour. This is leg 2, which takes you through the Northwest United States along the west coast, from Vancouver, British Columbia to Otter Crest Scenic Viewpoint, Oregon (west of Eugene, Oregon) over the course of 3 days. You can find Leg 1 here and Leg 3 here.
(Photos Coming Soon)
Day 3 – Vancouver to Seattle
This leg starts In Vancouver, British Columbia, Canada and ends in Seattle, Washington, USA. It includes crossing an international border, which requires specific documentation. There are also restrictions on what you can carry across the border – be sure to do your homework before attempting to cross.
While this is a short day of driving, you'll have to start early to hit everything on this list. Seattle is a city with endless sights to see, so we only scratch the surface in this post. If you think we missed something or want to suggest a favourite, please comment below! We also skipped Olympic National Park, which deserves a few days at a minimum, so if you have the time, definitely include it in your plans.
Our day began crossing the US border, to arrive in Seattle in the late morning. We had many points on our map, but only managed to hit these few:
At the end of the day, we found a quiet place near Alki Beach to park, with a few other vans. We spent the evening watching the sun set over the Puget Sound and woke early the next day to be gone before the locals began stirring.
Day 4 – Seattle to the Columbia River
This leg starts in Seattle, Washington, USA and ends at the mouth of the Columbia River.
This is another intentionally short day of driving, which left us time to squeeze in a few more sights in Seattle before heading to the coast.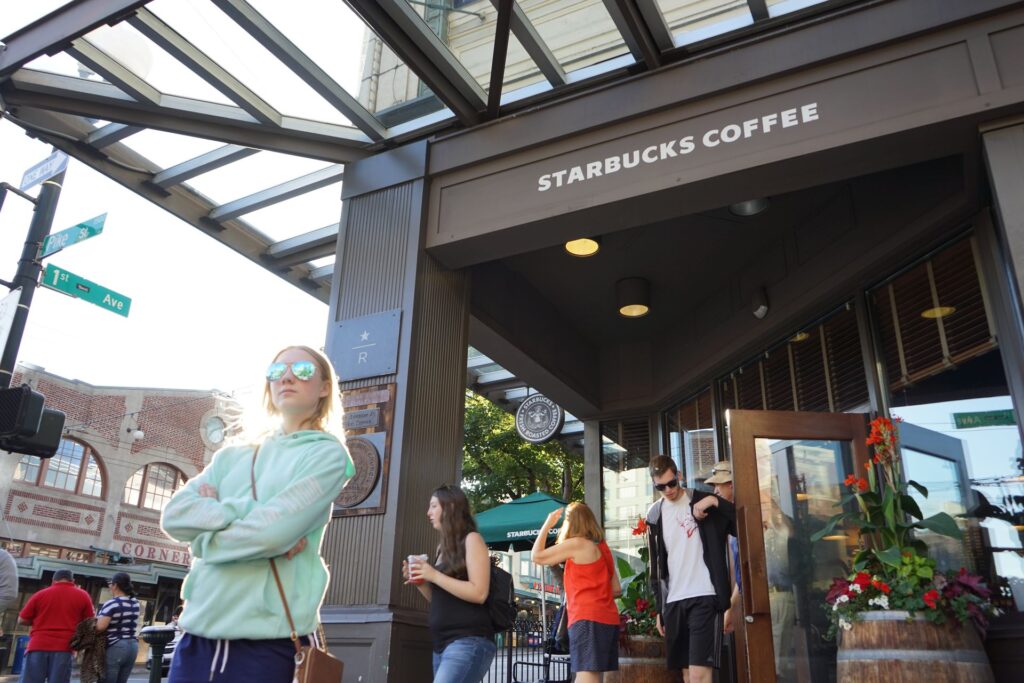 We opted to avoid the Interstate and headed straight for the ocean via Highways 8 and 12, joining the Pacific Coast Highway (PCH 101) near Aberdeen, Washington. We parked for the night at the Dismal Nitch Rest Area maintained by the Washington State Department of Transportation. There were many others there overnight, but the highlight was the great bathroom facilities and seeing the Astoria Column across the Columbia the next morning.
Day 5 – The Columbia River to Otter Crest, Oregon
Our day started around 9 am, when we finally hit the road. Our first stop was completely impromptu, after seeing it towering across the Columbia River.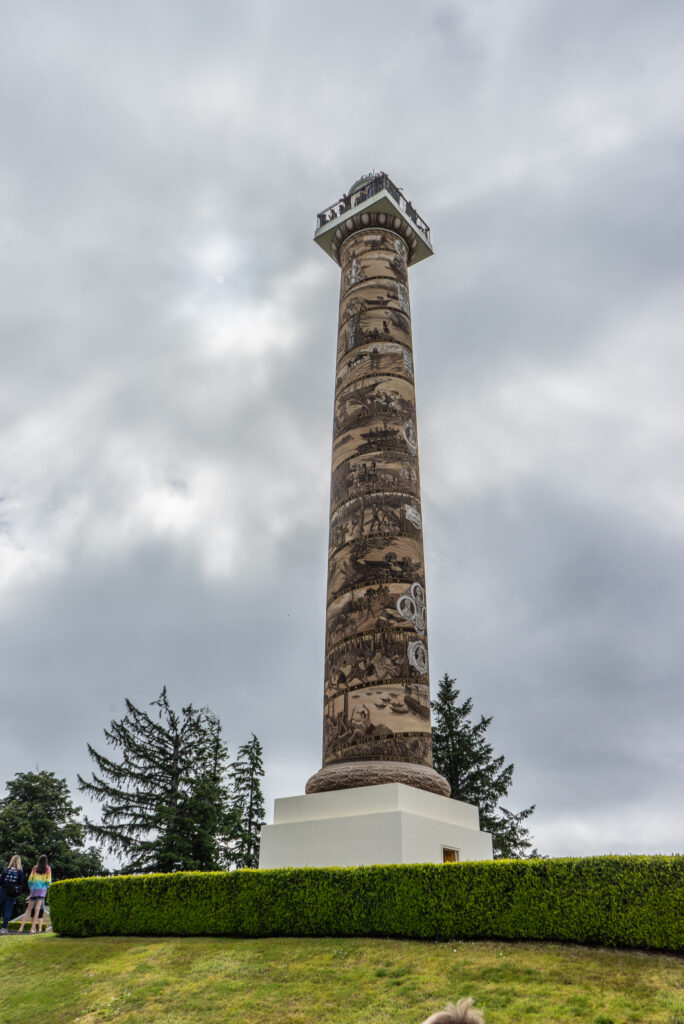 Just before sunset, we pulled into the Otter Crest State Scenic Viewpoint. Perched 500′ above the ocean, we were treated with a birds eye view of a pod of whales cruising north while making dinner. We originally didn't intend to stay the night here, but after being there for 1.5 hours for dinner and only seeing 2 people stop, we decided to give it a try. There was only a small port-a-potty, but it did the trick.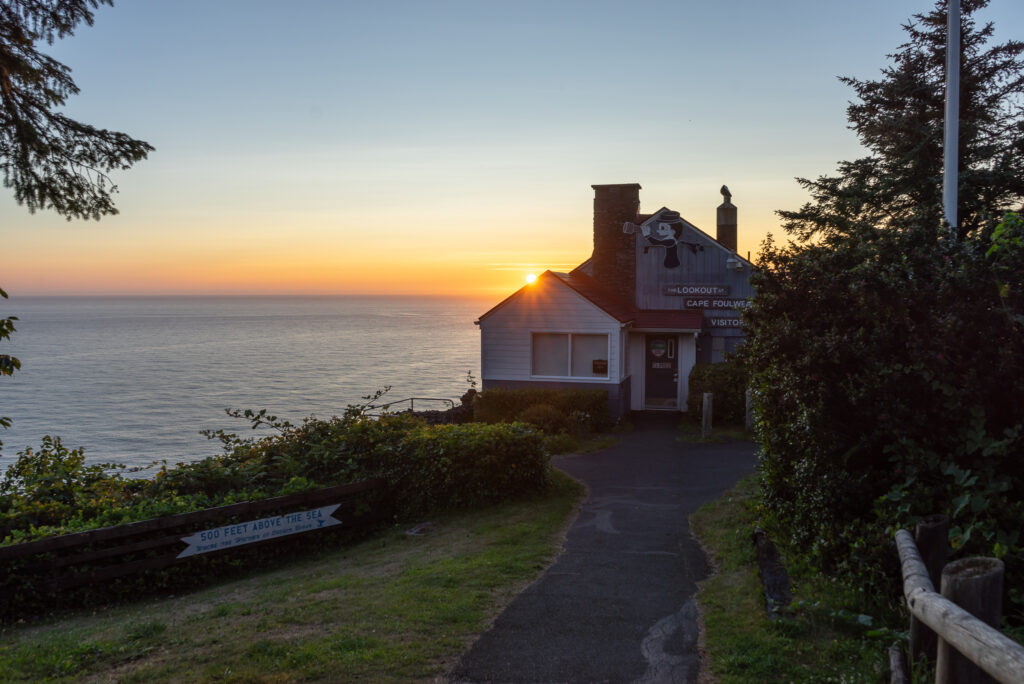 Previous – Leg 1 | Next – Leg 3