While by no means complete, this list includes most of the gear I use on my trips and in/on my van. If you saw something in a video or post that isn't here, let me know and I'll add it.
Van Build Items
Electrical
Below you'll find my basic electrical schematic for my van. It makes a very important assumption – that my switches have built in breakers, so take that into account when using this as a guide. This also does not include breakers/fuses from the solar controller or alternator, so be sure to include them when planning as well. Placement of those breakers/fuses depends greatly on your build design, but generally you want one at each end of a heavy gauge wire (i.e: on both ends of your alternator supply wire to protect your house batteries and your vehicle electrical system). Wire sizing depends entirely on your layout and must take into account load demand and length of conductors.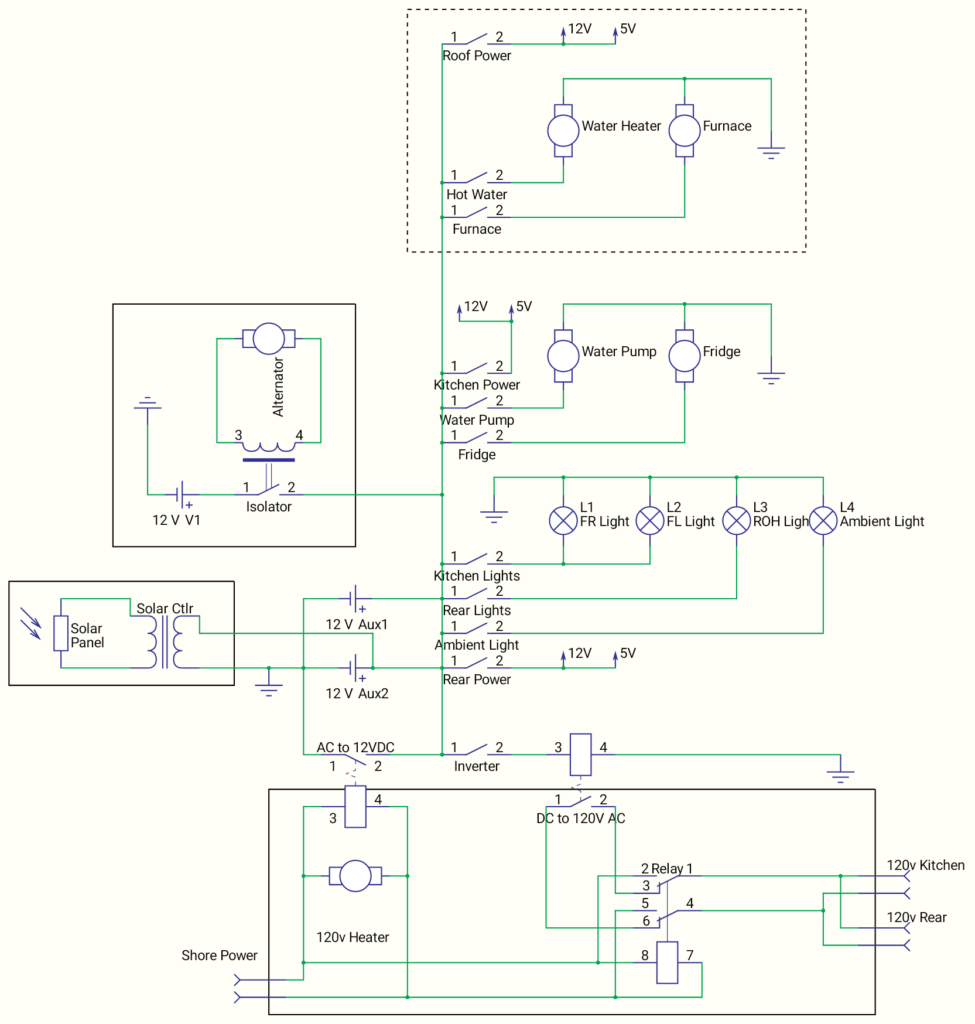 Heater/Furnace
Water and Plumbing
Fridge
I plan to install a thermostat to control the temperature in my coolbox as well as save on energy. Coolboxes can also generate heat by reversing the polarity, so I may even build mine to heat the fridge during winter to prevent freezing my delicious eggs ;).
Insulation and Sound Deadening
Awning
Accessories
Daily Living Gear
Kitchen/Food-Prep Gear
General Household Gear
Cold Weather Sleeping Gear
Backpacking Gear