This is part of a larger series, our North American Rocky Mountain Tour. This leg takes you through the Northwest of Canada across the rocky mountains, from Edmonton or Calgary, Alberta to Vancouver, British Columbia. For brevity, detail on the Canadian Mountain Parks are omitted, as you can find many posts in the Adventure category on this site. You can find Leg 2 here and Leg 15 here (coming soon).
Day 1 & 2 – Edmonton/Calgary to Vancouver
This leg starts from my home town, Edmonton, Alberta. While it may seem like a pointless stop on a boring prairie, you'd be entirely wrong. Edmonton is one of those places that is only boring to boring people. You don't have to look far to find interesting events, delicious world class restaurants, the longest river-valley trail system in North America, and the city ranked 5th best in the world on Trail Forks, a worldwide open-sourced community driven mountain biking trail database. We're a hearty bunch that thrives on our community spirit and makes gourmet lemon meringue pie out of lemons we can't even grow here. But, I digress. This series is about the adventure through and west of the Rocky Mountains, so, let's get down to business.
There are a number of routes one can take heading west, each with their own charm. For this trip we took the fastest, and my second favourite route, directly west through Jasper (shown above).
| | | |
| --- | --- | --- |
| | Time | Distance |
| Jasper Route | 12 h 30 min | 1,175 km |
| Saskatchewan Crossing Route | 13 h 35 min | 1,255 km |
| Banff Route | 13 h 36 min | 1,263 km |
| Crowsnest Pass Route | 16 h 37 min | 1,520 km |
*data according to Google Feb 2020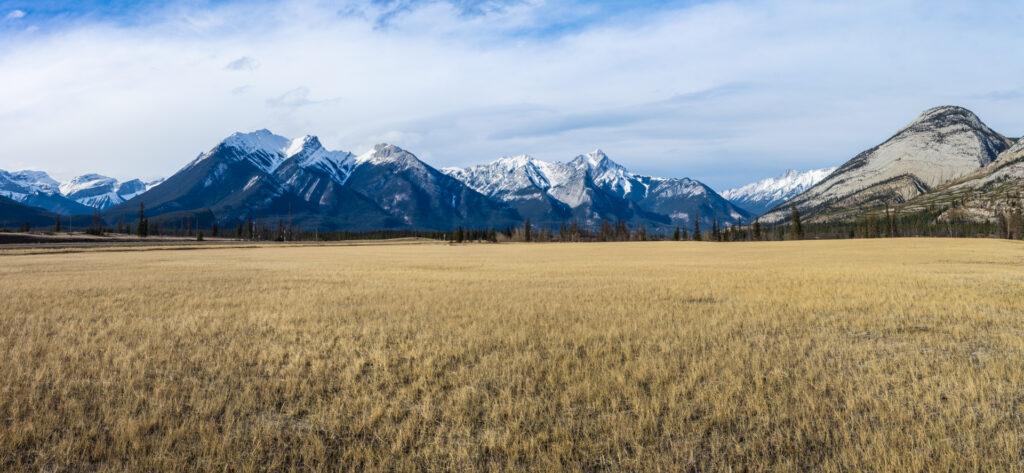 Jasper Route: This route is the fastest and shortest route, and is much more gentle in elevation. In inclement weather, this drive will save your nerves significantly compared to the other 3 routes. The town of Jasper is approx 4.5 hours from Edmonton, and the road that gets you there (Hw 16) is much less interesting than other routes, at least till you reach the mountains. You will travel through Jasper National Park. If you plan on stopping in the Park, you'll need to buy a pass, but if you're just passing through, the attendant will let you go through without paying any fees. Once into BC, you'll turn south on Highway 5, following that until you reach Hope, BC.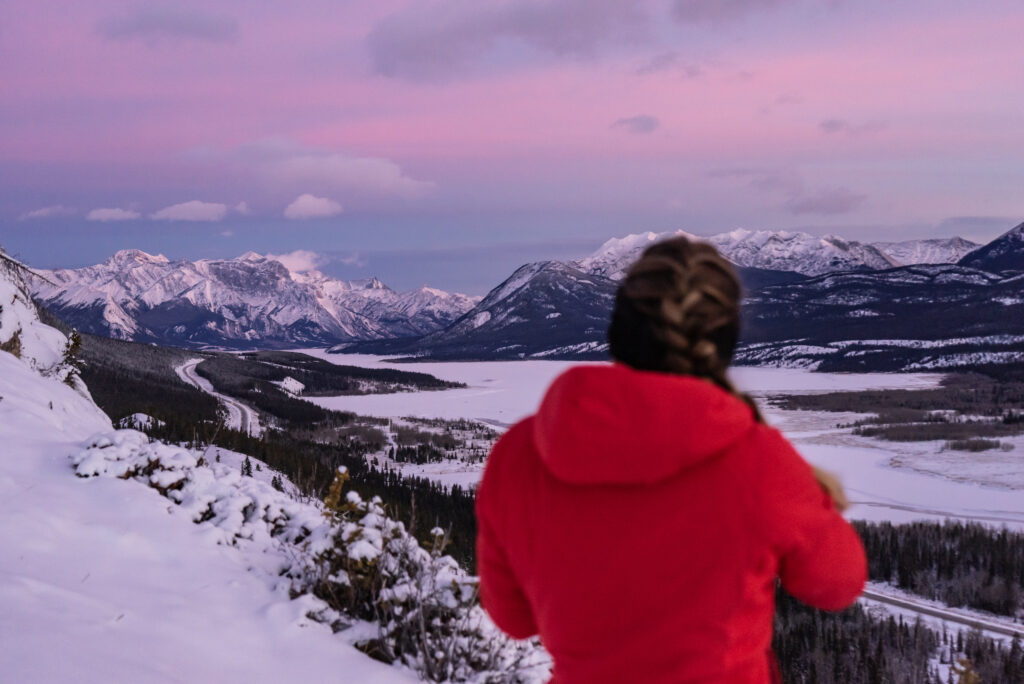 Saskatchewan Crossing Route: This route takes you southwest of Edmonton to Rocky Mountain House. While longer than the Jasper Route by 75 km, it has a LOT more scenery as it leads you through the rolling hills towards the mountains. Heading west from Rocky Mountain House on Highway 11, you'll pass through Nordegg, an old mining town that hangs on thanks to adventure tourism. You'll pass through David Thompson Country just before you enter Banff National Park. You'll be required to buy a pass to proceed into the park, as this is a non-essential route and used only by those accessing the Park intentionally. When you reach Saskatchewan River Crossing, you'll turn south along the beautiful parkway (Hw 93). Fifty (50) km south, you'll reach the Trans Canada Highway (Hw 1) at Lake Louise, where you'll turn west. This is where this route merges with the Banff Route.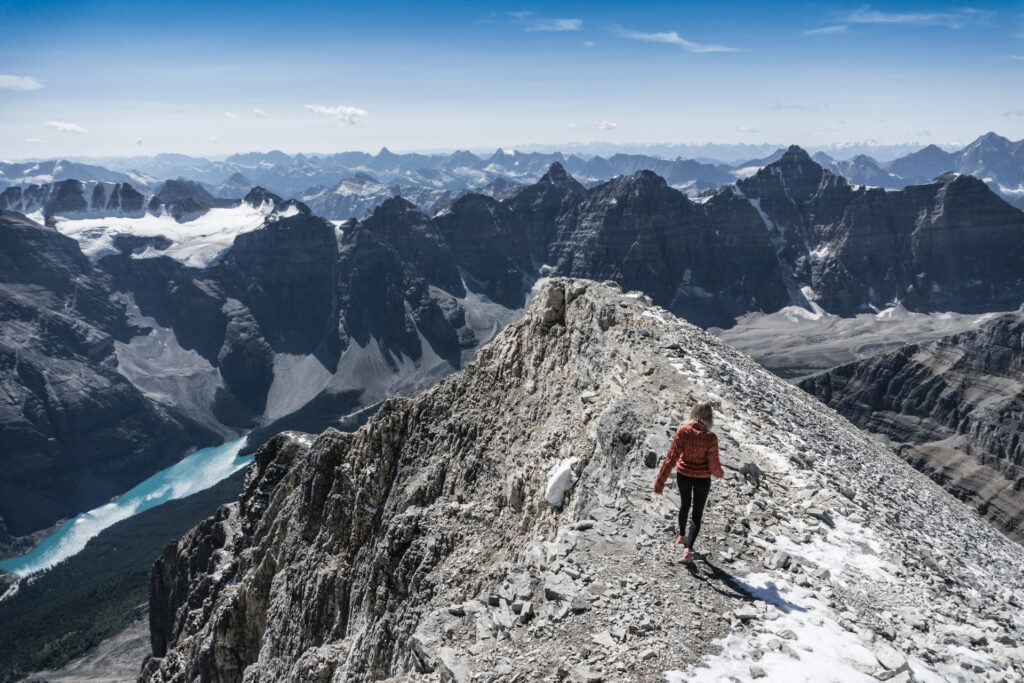 Banff Route: This is my favourite route (and also the fastest if Calgary is your starting point), but it also has the highest elevation change. As such, the road conditions can be more volatile, including winter/spring road closures for avalanches and mud slides. It is not uncommon to have to wait 24-48 hours while a blockage is being cleared. You'll leave Edmonton heading south on The Queen Elizabeth Highway (Hw 2) toward Calgary. Once nearing Calgary, you'll take the ring road (Hw 201) west where you'll connect with the Trans Canada Highway (Hw 1). This highway takes you through Canmore, Banff, Lake Louise (where route 2 connects), Golden, Revelstoke, and then gives you a few options to reach Hope via Kamloops or Kelowna (note: wine country), both of which are similar in length.
Crowsnest Pass Route: This is the longest route, but also one for the adventurer. It is 250 km longer in distance and much slower, as you are lead down the Highway 3 through small town after small town, just north of the US border. There is much to explore here, so I'll leave those details for another post.
Once you reach Hope, Vancouver is only an hour or so away down the Trans Canada Highway (Hw 1).
Places You Can Over-Night
Most highway rest stops in Canada are overnight friendly, although some could be problematic if you set up a tent or do anything other than sleep in your vehicle. We set up a roof-top tent and have had no issues. Police are not likely to hassle you, as rest stops are just that, getting some rest. If you overstay your welcome (multiple days) or make a mess, their hospitality might run out. While many rest stops are nothing more than a roadside pullout, many have outhouses, and a bunch have fully functional bathrooms with power and running water.
Jasper Route – We stayed at the Mount Terry Fox Rest Stop. It had restrooms with heat, power, and running water.
Saskatchewan Crossing Route – Alongside the man-made Abraham Lake, the area is mostly open land, free for camping and off-road vehicles. Be careful to note, some of the area is set aside for environmental protection, but there is generally good signage indication such if it is.
Banff Route – There are many rest stops along the Trans Canada Highway (Hw 1), some of which are in the National Parks. If you chose to use those, remember that the rules for parks still apply, so be respectful and stay low-key. I'd also recommend avoiding urban areas, like Canmore, Banff, and Lake Louise townsites. Actually, I'd recommend avoiding the National Park altogether, other than the provincial highway rest stops and sanctioned campgrounds.
Crowsnest Pass Route – Too many to list here.
Vancouver – While I can't promise it will still be overnight friendly, we stayed at Spanish Banks Beach in our stealth van where we didn't notice any signed restrictions. It was quiet and seemed safe.
Previous – Leg 15 – Yellowstone to Edmonton/Calgary (coming soon).
Current – Leg 1 – Edmonton/Calgary to Vancouver
Next – Leg 2 – Vancouver to Otter Crest, or